DEDICATED TO MY GRANDSON AND ALL LEUKEMIA DIAGNOSIS PEOPLE
THIS IS MY GRANDSON STEVEN HUTCHINGS WE WERE INFORMED ON JANUARY 3 1999 THAT HE HAD ACUTE LYMPHOCYTIC LEUKEMIA.

HE IS FIVE YEARS OLD.HE HAS ONE OLDER BROTHER CHRIS WHO IS 18 YEARS OLD.TWO SISTERS JENNA WHO IS 12 AND SHARA WHO IS 2.

HE WAS A VERY ACTIVE BOY TILL THIS DREADED SICKNESS HIT HIM.

HE IS CURRENTLY AT THE HASABRO CHILDRENS HOSPITAL IN PROVIDENCE,RHODE ISLAND.HE HAS HAD MANY TRANSFUSIONS AND CHEMOTHERAPY TREATMENTS.

THIS HAS TAKEN ITS TOLL ON HIM.

I WANT TO THANK THE MANY PEOPLE WHO HAVE SENT THEIR PRAYERS FOR HIM. ALSO TO NEM AND NINA WHO PROVIDE THE MESSAGE BOARD IN VITURAL PLACES. YOU ARE TO BE COMMENDED FOR YOU SERVICE TO THE PEOPLE IN VP.

PRAYERS WORK.

ACUTE LYMPHOCYTIC LEUKEMIA IS THE MILDEST FORM OF LEUKEMIA FOR WHICH WE ARE THANKFULL.THEY SAY THAT IT IS CUREABLE BUT IT IS A LONG AND HARD PROCEDURE.

MY FAMILY WANTS TO THANK EVERYONE AGAIN FOR THEIR PRAYERS FOR THIS IS THE STRENGTH THAT HELPS US GET THROUGH THIS PROCESS DAY BY DAY.

I WILL TRY TO KEEP THIS PAGE UPDATED WITH HIS PROGRESS.
A POEM FOR STEVEN

BY

EBBTIDE

~~Adventure~~

Rainbows for your future

Blue skies for this day..

Snowflakes melting on your nose

Friends who come to play


Teddy bears in all your dreams

A puppy by your side...

Bluebirds singing happily...

A bicycle to ride............


Baseball games and picnics

Fishing in a brook...

Climbing up that mighty oak...

Curled up with a book....


Growing tall and handsome

Driving your first car..

A special one to love you

While wishing on a star......


Learning and exploring..

Finding your own place

Little ones who'll look to you

For strength and an embrace


You've just begun your journey

With so much more to do...

Enjoy the ride my darlin'

God made these things for You...
THANK YOU EBB FOR TAKING THE TIME TO WRITE THIS POEM
CLICK HERE TO READ A NEWSPAPER ARTICLE ABOUT STEVEN
NEW MESSAGE BOARD FOR STEVEN
FOR INFORMATION ON LEUKEMIA

VISIT THE CANCER KIDS PAGE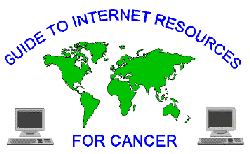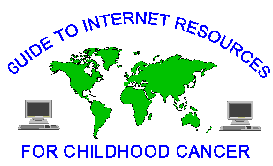 PLEASE SIGN STEVEN'S BOOK
KWFLATBED
Copyright © 1999-2003 KWFLATBED, All rights reserved.
Use of any material from this page is forbidden
without the prior consent of the writer.